Year 9 Pathways
As Year 9 approach a very important stage of their education where key decisions need to be made. It is important that students think carefully about these choices as they will have a direct impact on later decisions regarding potential Level 3 courses and apprenticeships, and ultimately about university routes should that be their preference, and of course the world of work.
Options Form 2019 and Year 9 Pathways 2019 booklet
(2020 Booklet and form will be uploaded during April 2020)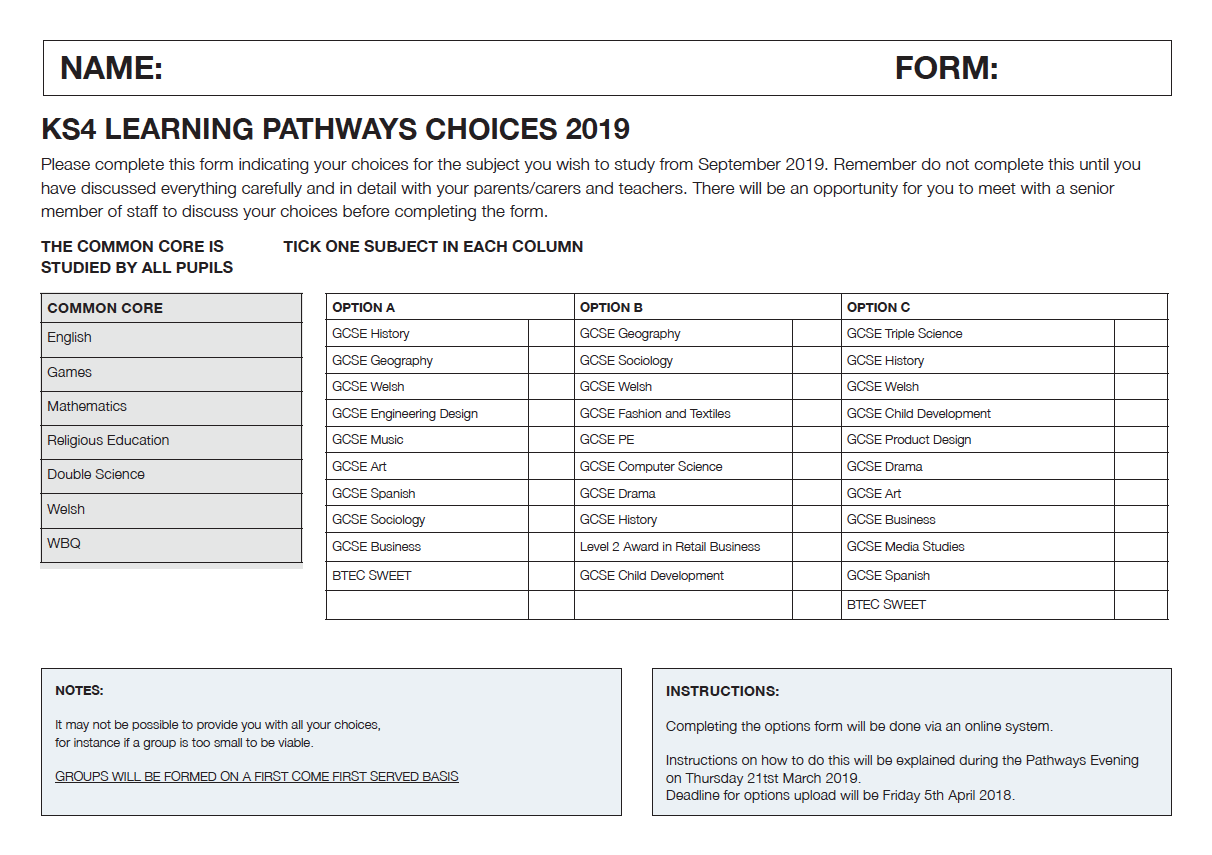 Year 9 Parents Evening
2020-2021 : rescheduled date TBC
This evening will give you the opportunity to discuss your child's progress in all of their subject areas. During this evening option forms will be distributed, or click on the document above for a draft copy.
Year 9 Pathways Options Information Evening
2020-2021 : rescheduled date TBC
We hold a Parents Options Information Evening for Year 9 students and their parents/carers. This will be your chance to come and find out about the different GCSE/BTEC options on offer for your child from September. The formal part of the evening in the Main Hall will last about 40 minutes. Afterward, our staff will be available for parents/carers and students to talk to about each of the courses we offer.