Daily Timetable
Current Temporary Timetable 2021-2022
The day looks slightly different for all our pupils at the moment. See our new timetable for lessons/breaks/lunches for all year groups, allowing us to function as normal and at the same time follow the school procedures and risk assessments set by Welsh Government guidelines.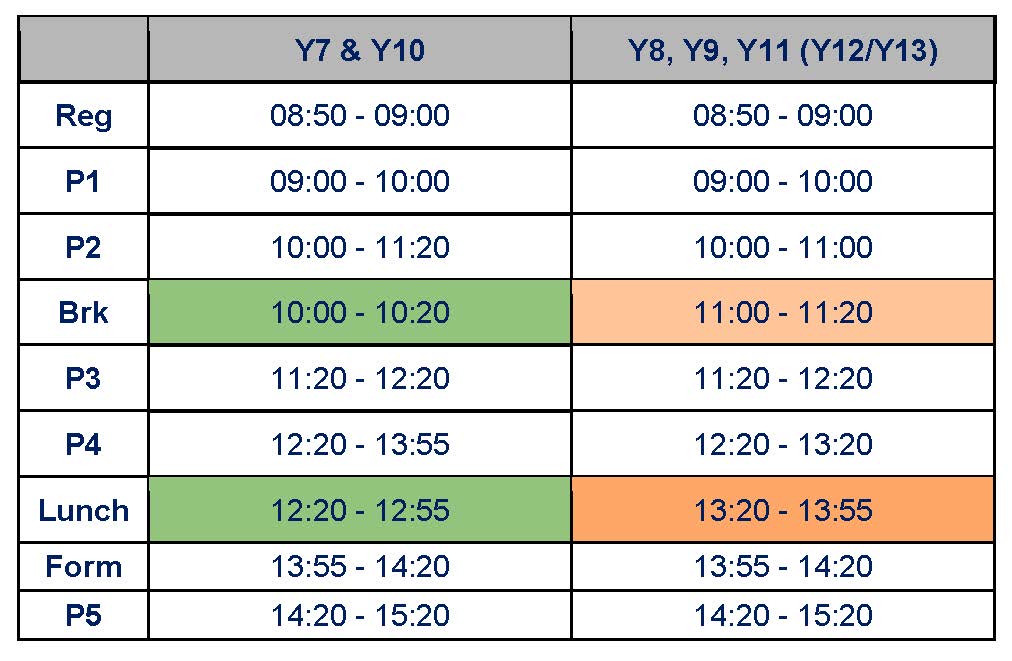 ---
Normal School Timetable will resume when possible.
Please see table below for our lesson schedules including session lengths, times and break periods.
MONDAY to FRIDAY
08.40 - 08.50
Tutor Team Briefing
08.50 - 09.00
Registration
09.00 - 10.00
Period 1
10.00 - 11.00
Period 2
11.00 - 11.20
BREAK
11.20 - 12.20
Period 3
12.20 - 13.20
Period 4
13.20 - 14.00
LUNCH BREAK
14.00 - 14.20
Registration/Form
14.20 - 15.20
Period 5