Service for the Philippines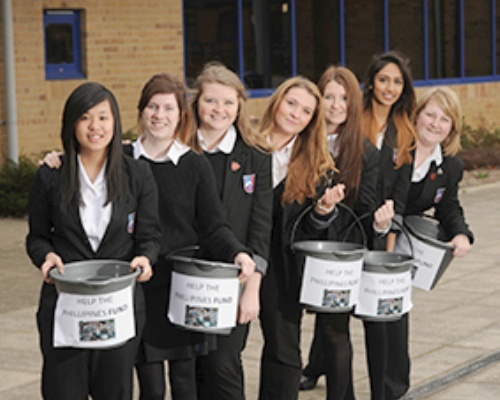 On Thursday Sixth Form students organised a special service and collection for aid in the drastically ravaged Philippeens.
Year 10 and 11 students were reminded through images and words of the catastrophic damage that occured on Friday 8th November when Typhoon Haiyan slammed into the Philippines. Some of the disturbing facts that were shared with students helped to put the scale of the atrocity into perspective. Students were reminded that the population of Wales is approximately 3 million. Sadly in comparison over 9 million people in the Philippines have been affected by the Typhoon and need aid. Another statistic that we all found shocking was that just over 140,000 people live in Newport and more than 300,000 people in Philippines are now living in evacuation centres was another statistic that we all found shocking.
After the assembly the generosity of students and staff was as usual overwhelming. In just two days over £300 has been raised to support the people in the Philippines. More events are already being planned and we will keep you informed about them. Thank you to all who have contributed.
Photograph by South Wales Argus