St Joseph's Blog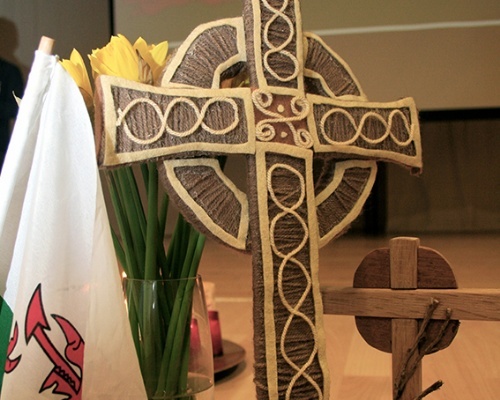 This week has seen everyone joining together in celebration and worship. We have reflected at our Ash Wednesday service and the start of Lent, and enjoyed the wonderfully Welsh Eisteddfod
This week has seen everyone joining together in celebration and worship. We have reflected at our Ash Wednesday service and the start of Lent, and enjoyed the wonderfully Welsh Eisteddfod.
Years 7 and 8 behaved superbly on Monday during our school Eisteddfod, whether they were performing as a class, individually, or simply supporting their friends. It was a great day and a big thank you to our Welsh department for all their hard work. It was a really enjoyable event.
Mrs Burke and the RE department delivered a thoughtful service, celebrating Ash Wednesday and the beginning of Lent. "The Lord measures out perfection neither by the multitude nor the magnitude of our deeds, but by the manner in which we perform them." St. John of the Cross
Spirits are high as we have finally been blessed with some sunshine, and St Joseph's has been a hub of achivity throughtout each department. Mathematics have been working with Techniquest, Cardiff this week each Year 8 team calculating the costs and considering the possibilities of holding fictitious outdoor concerts throughout Wales. The sports fields are getting lots of use again and our Year 10 Rugby team won 29-19 versus Bassaleg and are through to the finals! Congraulations to them.
We hope next week brings even more news to share.