Progression & Opportunities
Year 12 Progression
| | |
| --- | --- |
| | Please click on the video below to see an brief welcome and introduction from Mr Ryan, Head of Sixth Form. |
Click on the drop down menus below for lots of information, career opportunities and links to apprenticeships, jobs and university pathways from after Sixth Form.
APPRENTICESHIPs AND employment
ARMY
What does it mean to do an apprenticeship in the Army? How do you apply? How will it help your career? Click the links below for more information on current apprenticeships.
---
CAPGEMINI
Amazing opportunities with Capgemini, a live store in London where they transform retail shopping and customer engagement to bring to life the store of tomorrow. Using the latest technologies, they have reimagined shopping experiences for food, drink and fashion and offer an experiential space for retailers to test them out.
The apprentice programme's are extensive with Capgemini, including both the degree apprenticeships in Digital & Technology and Leadership & Management and a higher apprenticeship in Cybersecurity.
| | |
| --- | --- |
| Apprenticeships Information Online | Brochure |
An overview brochure of the Apprentice programme is above, simply click the brochure link and also on the site. Or see an overview of the apprentice recruitment process or read an amazing blog by Bilyana about her experience of being an apprentice at Capgemini.
For those looking at graduate options post-university, click here. It's worth looking at for two reasons, firstly for understanding the 'traditional' path. Also, there are numerous videos across the Apprentice and Graduate pages of our teams talking through their roles/careers which would be of interest for those unsure what roles may be available to them within IT.
---
BAE SYSTEMS
Take your first steps in a career that challenges, rewards and evolves. At BAE Systems you'll be working on exciting, world-leading engineering and business projects from day one, whether you join us for work experience, an internship or apprentice role, or through one of our graduate or undergraduate schemes
---
Whether you're a student, graduate or looking for your first job, you're in the right place. Whatever entry path you take to join us, we'll provide the tools, support and opportunities for you to discover and develop your strengths so that you can thrive in the workplace. Click on the brochure or visit the link above fro lots more information.
---
PRO STEEL ENGINEERING
UNIVERSITY

For all things UCAS, tips and support for applying click here for our dedicated webpage
UCAS services support young people making post-16 choices, as well as those applying for undergraduate and postgraduate courses. More than three million applications are made every year. Part of their role is to guide prospective students (plus parents and advisers) along the right route, giving them the support and advice they need to make an informed decision about their future.
Click on the film below by Mrs Clark to run through the information you need about applying through UCAS and creating your Personal Statement.
---
Check out Cardiff MET's new web page where students can chat using the Unibuddy platform. Providing free, essential advice and guidance to students considering Higher Education as the next step.
| | | | |
| --- | --- | --- | --- |
| Talks Menu 2021 | Meet the Team | Meet the Team | NHS Pupil Pathway |
---
BRISTOL UNIVERSITY
Listen to Mr Glenn Cosby, Widening Participation and Recruitment Officer for Bristol University tell you a little bit about studying and living in Bristol.
---
SWANSEA UNIVERSITY
With over 50 years' experience providing higher education guidance to UK schools and colleges, Swansea University's Student Recruitment team is one of the UK's most proactive with helping prepare prospective students for the challenges, realities and benefits of university life. Click below for English or Welsh sites.
| | |
| --- | --- |
| English | Welsh |
---
SOLENT UNIVERSITY, SOUTHAMPTON
Complete this short form via the link below and you will be sent an email with the link to watch videos on:
Architecture
CGI and Visual Effects
Engineering
Media
Psychology
---
Online Courses and Degrees from Top Universities: Join millions of people learning on FutureLearn. Find online courses and degrees from leading universities or organisations and start learning online today.
Open Learn full catalogue for free courses
Reading Lists:
Suitable for ALL courses and universities, click relevant link:
Cambridge Uni Suggested Resources/Reading
---
EXETER UNIVERSITY
A series of events and resources available including our Junior Researcher Competition, International Women's Day celebrations, Student Shadowing videos and more. Click PDF below fo full details.
Enquiries and bookings can be made here: activity expression of interest form
---
For details about Student Finance 2021-2022 please click here, or go to our Student Finance page.
CAREERS WALES

EMPLOYER APPRENTICESHIPS
Click on the video below for a introduction from Nerys Bullen and Yvonne Carroll from Careers Wales.
POST 16 OPTIONS AND CAREERS GUIDE 2021
Please see the guide below for all Year 11 pupils, it covers all pathways from A Levels, Apprenticeships to employment and volunteering. It also contains lots of advice on decision making and supports you with links and advice on your next foot forward.
Careers Wales can help you to plan your career, prepare to get a job, and find and apply for the right apprenticeships, courses and training. Click below for their website.
Click the video demonstrations below for a little extra help in navigating the Careers Wales website:
REMEMBER: all other links/opportunities are posted in the Year 12 Google Classroom code kgvhrqq
what's the next step...? useful information
Google Classroom
PLEASE MAKE SURE YOU KEEP UP TO DATE WITH ALL INFORMATION THAT MR RYAN IS POSTING ON YOUR GOOGLE CLASSROOMS. CODES ARE LISTED BELOW. Google Classroom
| | |
| --- | --- |
| Year12 kgvhrqq | Year13 5bkhr6n |
---
Missing out on Open Days this summer?
Useful websites
UCAS
Guardian University Guide
The Complete University Guide
Not going to Uni
Student Finance Wales
---
HELP WITH YOUR UNI PATHWAY:
We know that exploring all your higher education options is difficult right now. There are lots of great Virtual Open Days out there - but how do you even know which ones to go to? The UCAS site will give you lots of information on all courses in all universites. Click for UCAS
---
Careers Wales
If you are in year 11 you are likely to be thinking about what to do in September. HWB are working with regional consortia, schools, colleges, Careers Wales – Working Wales to create online learning experiences and resources so you can carry on with your learning and prepare to transition into further education. Click below to find out more. Click for CAREERS WALES
---
HELP WITH YOUR PATHWAYS DURING LOCKDOWN:
We know that exploring all your higher education options is difficult right now. There are lots of great Virtual Open Days out there - but how do you even know which ones to go to? We're here to help.
---
HOW TO WRITE A PERSONAL STATEMENT
Some helpful links to get started on your personal statement:
Here is some advice on UCAS/Personal Statement from Year 13 pupils:
Don't try too hard to write what you think they want to hear, it will probably just turn out sounding generic and cliche.
Be concise, and use valuable information, characters are very limited and you want to make the most of them to sell yourself to admissions.
Don't waffle, there's nothing more demoralising than spending hours on a draft and then watching J-Ry cross a good 75% of it out within seconds of you giving it to him.
Use all the resources you have, visit your statement tutors, contact friends from the year above and use the shared area examples as well, it will make things a lot easier.
Finally, write up and hand in as many drafts as you can and don't focus all your efforts into one statement, test out different approaches and see which things work. It's an extremely stressful thing to do and for most it won't just happen overnight, just trust the process, persevere and at some point, it will all just click and you'll be ready to go.
"I think it is important that you research the course you are interested in and the type of modules that you find interesting, to ensure that you find the best university for you. It is also important to communicate with the Universities that you are interested in, especially if you do not understand something (sometimes what is written on the UCAS website is different from what is on the University website). Attend as many virtual open days that you can and learn more about the courses and what opportunities the university offers during your course and after completion of the course."
Starting to write your UCAS Personal Statement can be a daunting thought, it carries a lot of pressure as it is essentially the most important part of your application. Here are some things I wish I'd known when I was writing mine:
Take your time. It won't come to you after one draft. Sometimes it takes three tries, other times thirteen
Don't tell a story, universities aren't interested in a boring retelling of your life
Really draw on your inspirations behind your course decision, this is what makes you unique
Every life achievement isn't relevant. Obviously interests and successes associated with your course hold relevancy but something you did when you were a child probably doesn't.
Do your research. Ensure you know what the course you're applying for is all about and most importantly that it's the right one for you.
Use sophisticated language. Avoid using slang and make sure your grammar is correct, without this you risk looking unprofessional.
"Look into other courses in Uni that you may not have done at A Level you could find something that you'd enjoy. Read into the subjects you'd be taking at Uni and try to contact people who are currently doing it to have a taste of what you're signing up for. With your personal statement don't feel arrogant or cocky when you're writing about yourself, at the end of the day you're trying to sell yourself to beat thousands of other applicants."
---
---
How to write a CV
Before sending off your application hoping to get a job interview, you need to make sure you have an effective CV.
We're talking about the sort of resume that positively screams "don't waste time reading those other applications, you've already found the right person for the job"!
For a practical guide to writing the perfect CV quickly and easily click on the image below and follow this really useful blog. It may help you on your way to that perfect job.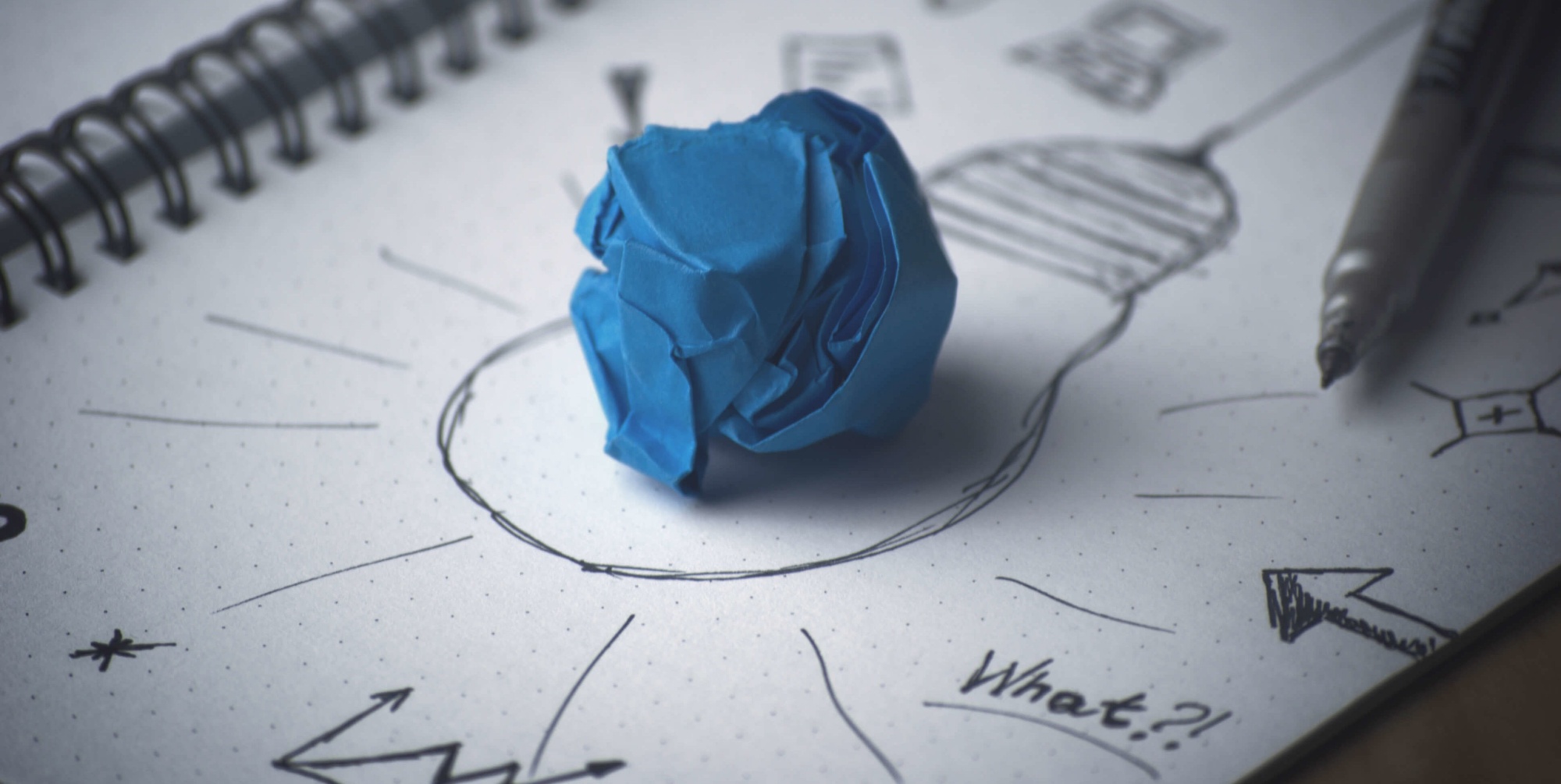 Or click on this link.
uk.jobted.com/blog/how-to-write-cv