Yr12 Progression
Year 12 Progression Event
Please click on the video below to see an brief welcome and introduction from Mr Ryan, Head of Sixth Form.
Click on the drop down menus below for lots of information, career opportunities and links to apprenticeships, jobs and university pathways from after Sixth Form.
APPRENTICESHIPs AND employment
EXXON MOBILE
Exxon Mobile is global Company based in Newport. For students interested in Electrical and Mechanical roles there are two excellent apprenticeships currently open for applications with a start date for September 2021. Deadline for applications is 28th February 2021.
Exxon Monile Live Apprenticeship Information Event - Monday 15th February, 2pm via ZOOM.
If you wish to register please email nerys.bullen@careerswales.gov.wales
---
ARMY
What does it mean to do an apprenticeship in the Army? How do you apply? How will it help your career? Click the links below for more information on current apprenticeships. Join the interactive webinar at 11:30am on 12th February, suitable for all students. Register here.
---
CAPGEMINI
Amazing opportunities with Capgemini, a live store in London where they transform retail shopping and customer engagement to bring to life the store of tomorrow. Using the latest technologies, they have reimagined shopping experiences for food, drink and fashion and offer an experiential space for retailers to test them out.
The apprentice programme's are extensive with Capgemini, including both the degree apprenticeships in Digital & Technology and Leadership & Management and a higher apprenticeship in Cybersecurity.
| | |
| --- | --- |
| Apprenticeships Information Online | Brochure |
An overview brochure of the Apprentice programme is above, simply click the brochure link and also on the site. Or see an overview of the apprentice recruitment process or read an amazing blog by Bilyana about her experience of being an apprentice at Capgemini.
For those looking at graduate options post-university, click here. It's worth looking at for two reasons, firstly for understanding the 'traditional' path. Also, there are numerous videos across the Apprentice and Graduate pages of our teams talking through their roles/careers which would be of interest for those unsure what roles may be available to them within IT.
---
Whether you're a student, graduate or looking for your first job, you're in the right place. Whatever entry path you take to join us, we'll provide the tools, support and opportunities for you to discover and develop your strengths so that you can thrive in the workplace. Click on the brochure or visit the link above fro lots more information.
---
PRO STEEL ENGINEERING
This is a discussion with Richard Selby, the director of ProSteel Engineering and pupil Fin currently on apprenticeship. Hear what he has to say about his experiences.
---
BAE SYSTEMS
Apprenticeships: losing date 28/02/2021
Click above for the opportunities with BAE Systems including:
Advanced Apprentice-Air-Supply Chain Practioner-Anglesey ( RAF Valley)
Advanced Apprentice-Land-Electrical Technician-Glascoed
Advanced Apprentice-Land-Manufacturing Engineer-Glascoed
Advanced Apprentice-Land-Mechanical Technician-Glascoed
Apprentice-Air-Engineering Technician-Brough
Degree Apprentice-Air-Software Engineer-Brough
Degree Apprentice-Land- Ordnance, Munitions and Explosives (OME) Engineer-Glascoed
Degree-Air-Aerospace Engineer-Brough
BAE systems are also running a virtual presentation for females around their apprenticeship vacancies starting September 2021. Do you want to help shape the future of Women in Engineering BAE Systems Land UK- Apprenticeship Opportunities Event on 4th February 2021. Register here.
Contact claire.reardon@coleggwent.ac.uk for further information.
---
TATA STEEL
Tata Steel Apprentice and Higher Apprentice Applications for their September 2021 intake are now open online at www.tatasteelcareers.com
Year 11 Students and above: with 5 GCSE's at Grades A*- C or levels 4–9, including English, Science and Maths. (For Electrical in Llanwern a grade B or level 5 or above is required).
Port Talbot (click relevant option below)
Sponsored Electrical Apprenticeships
Laboratory Apprenticeships
Sponsored Mechanical Apprenticeships
Trostre (Llanelli)
Sponsored Electrical Apprenticeships
Llanwern (Newport) (click relevant option below)
Sponsored Electrical Apprenticeships
Sponsored Mechanical Apprenticeships
Manufacturing Apprenticeship
---
FORD MOTOR COMPANY
Virtual Open Evening 2021, Thursday 11th Feb 2021, 7pm
Are you thinking about a career in Engineering? We would like to invite you to an information evening for potential Advanced Engineering Apprenticeship applicants and their families.
Please register your interest, before 5pm on Wednesday 10th February 2021.
Apprenticeships
The Ford Advanced Apprenticeship leads to NVQ & BTEC Level 3 at CEME and College. These exciting Advanced Apprenticeship opportunities are based at Dagenham Engine Plant and Dunton Technical Centre, with practical training for the first eighteen months at our training centre in CEME in Rainham.
Please note the following criteria for the Advanced Apprenticeship:
Minimum of 3 GCSEs to include Maths Grade B or above (Grade 5 or above) Physics or Double Science Grade C or above(Grade 4 or above) and English Grade C or above (Grade 4 or above).
For further information on all Ford Apprenticeship positions, please click above link.
---
APPRENTICESHIPS THROUGH CAREERS WALES
Click on the video all about apprenticeships from Yvonne Carroll from Careers Wales.
---
MELIN HOMES
Melin Homes were asked four questions regarding Apprenticeships, watch this video for their answers:
---
NEWPORT WAFER FAB
Newport Wafer Fab are currently looking for apprentices, here is a little bit about them and what they do in South Wales. Click here to apply.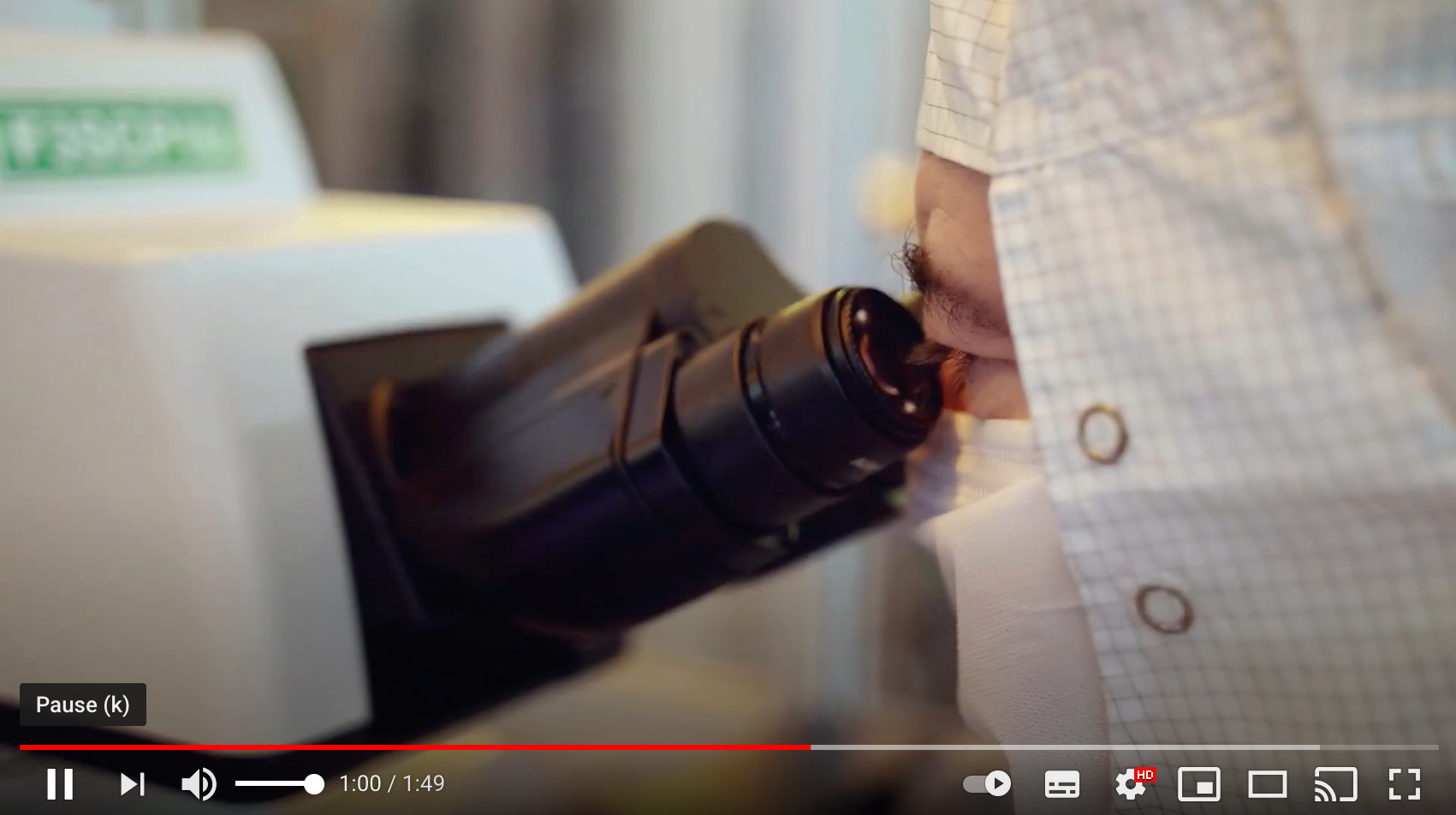 Click above to watch film about Newport Wafer Fab
To see films about all four clusters in High Technology Careers to aid your journey, Newport Wafer Fab have sent this "Day in the Life of an Engineer" YouTube channel link with relation to apprentices/HN/Degree engineers.
---
UNIVERSITY

UCAS services support young people making post-16 choices, as well as those applying for undergraduate and postgraduate courses. More than three million applications are made every year. Part of their role is to guide prospective students (plus parents and advisers) along the right route, giving them the support and advice they need to make an informed decision about their future.
Click on the film below by Mrs Clark to run through the information you need about applying through UCAS and creating your Personal Statement.
---
Check out Cardiff MET's new web page where students can chat using the Unibuddy platform. Providing free, essential advice and guidance to students considering Higher Education as the next step.
| | | | |
| --- | --- | --- | --- |
| Talks Menu 2021 | Meet the Team | Meet the Team | NHS Pupil Pathway |
---
BRISTOL UNIVERSITY
Listen to Mr Glenn Cosby, Widening Participation and Recruitment Officer for Bristol University tell you a little bit about studying and living in Bristol.
---
SWANSEA UNIVERSITY
With over 50 years' experience providing higher education guidance to UK schools and colleges, Swansea University's Student Recruitment team is one of the UK's most proactive with helping prepare prospective students for the challenges, realities and benefits of university life. Click below for English or Welsh sites.
| | |
| --- | --- |
| English | Welsh |
---
SOLENT UNIVERSITY, SOUTHAMPTON
Complete this short form via the link below and you will be sent an email with the link to watch videos on:
Architecture
CGI and Visual Effects
Engineering
Media
Psychology
---
Online Courses and Degrees from Top Universities: Join millions of people learning on FutureLearn. Find online courses and degrees from leading universities or organisations and start learning online today.
Open Learn full catalougue for free courses
Reading Lists:
Suitable for ALL courses and universities, click relevant link:
Cambridge Uni Suggested Resources/Reading
---
EXETER UNIVERSITY
A series of events and resources available including our Junior Researcher Competition, International Women's Day celebrations, Student Shadowing videos and more. Click PDF below fo full details.
Enquiries and bookings can be made here: activity expression of interest form
---
For details about Student Finance 2021-2022 please click here, or go to our Student Finance page.
CAREERS WALES

EMPLOYER APPRENTICESHIPS
Click on the video below for a introduction from Nerys Bullen and Yvonne Carroll from Careers Wales.
POST 16 OPTIONS AND CAREERS GUIDE 2021
Please see the guide below for all Year 11 pupils, it covers all pathways from A Levels, Apprenticeships to employment and volunteering. It also contains lots of advice on decision making and supports you with links and advice on your next foot forward.
Careers Wales can help you to plan your career, prepare to get a job, and find and apply for the right apprenticeships, courses and training. Click below for their website.
Click the video demonstrations below for a little extra help in navigating the Careers Wales website:
REMEMBER: all other links/opportunities are posted in the Year 12 Google Classroom code kgvhrqq