Local Events
South Wales Forces Day 2018
Sunday, 3rd June 2018 is the local forces Open Day.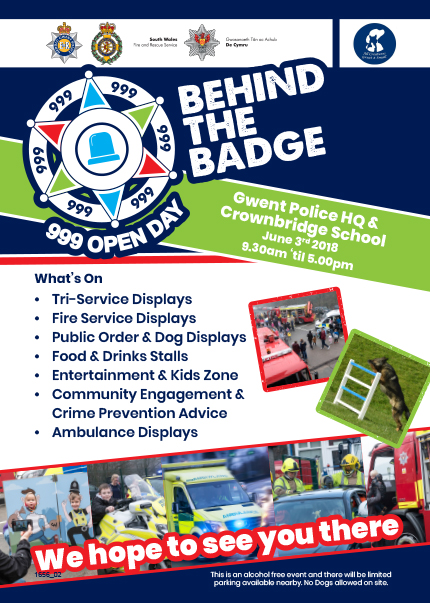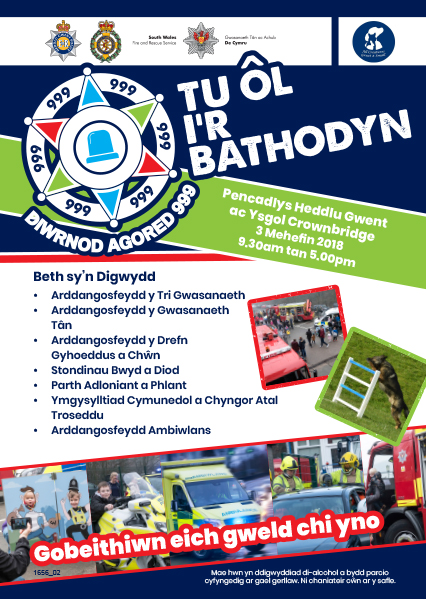 This year it will be bigger and better than ever before, incorporating South Wales Fire & Rescue Service and Welsh Ambulance Service Trust and many of our partner agencies spanning both Gwent Police Headquarters and Crownbridge School sites.
"Behind the Badge" will be a full day of engagement, activities and a few surprises thrown in… People of all ages will be entertained by public order demonstrations, dog displays and a tri-service response to a RTC etc. Following on from this excitement, visitors will be able to pop over to Crownbridge School where they will find the Kids and Food Zones, or be able to speak to staff from many of our departments and agencies in the Information Zone.
We have an event page on facebook and a page on our force website.